Shrimp Chip and Vegetable Dip
Bobtail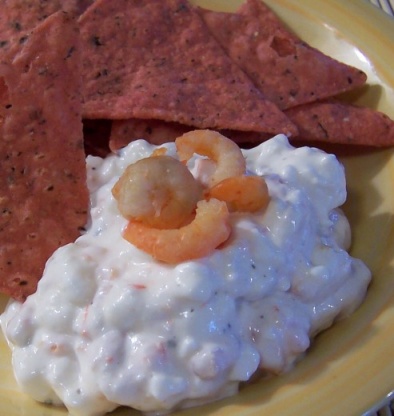 My friend Keile gave me this recipe many years ago and I love taking it to gatherings. It makes a ton but you can easily half the recipe. So easy but so good.
Mix together all of the ingredients except the shrimp.
Carefully fold in the shrimp so it doesn't break up.
Serve with potato chips or cut vegetables.