This is a beautiful fruit salad and it tastes great too. It's a great hit for summer get-togethers. There is no cooking, just chilling time.
Directions
In a bowl, combine the lime juice, water and sugar; stir until the sugar is dissolved. Add the nectarines and the bananas. Toss to coat.
In a 2 ½-quart glass bow, combine the remaining ingredients.
Add the nectarine mixture; stir gently.
Cover and refrigerate for 1 hour.
Serve with a slotted spoon.
Reviews
Most Helpful
Delicious and a bit different from some of the other fruit salad we have. I followed the ingredients as followed except for using lemon juice (instead of the lime which I didn't have), skipping the banana and using 2 kiwi (instead of the one suggested). Thanks for sharing this delicious fruit salad which we will be having often this summer!
This was a very beautiful and delicious fruit salad. I made it yesterday as one of the desserts for a ladies lunch and everyone was delighted with it. I did everything exactly as stated in the recipe, using all the fruits except for the kiwi, which I didn't have. I used white nectarines and sliced the grapes in half. Thanks for a really good recipe!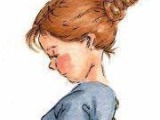 I got plenty of 'Oh Wow's and rave reviews for this fruit salad which was easy to prepare although it takes a little time doing all the cutting. I also added some dragon fruit to the mix which look similar to kiwifruit except white, and which have a very neutral taste. This looks absolutely spectacular! Six star recipe, Recipe Fairy!