Boomette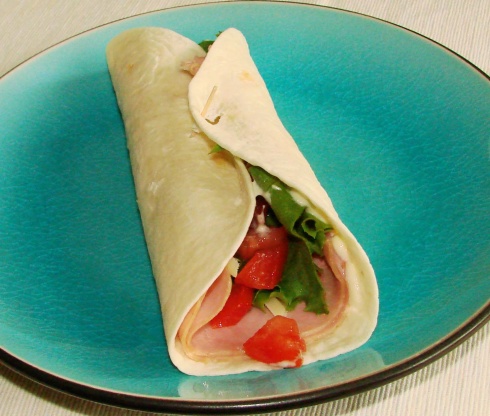 Easy to make, take and go!

These were delicious!! It was a last minute idea, so I hope my substitutions don't make anyone ill. I didn't have the listed vegetables, so I used baby spinach and commercially grated carrot . I followed everything else to a T and wrapped them in a Mission whole wheat 10" burrito wrap. The dressing is fantastic! Sometimes, wraps get a little too salty, and these were perfect. I kept thinking a fancy slaw mix (like HEB's Fiesta Slaw) would be a great vegetable choice. CoffeeB, thank you for your recipe! It is a keeper! PS- Love your name--we are BIG on coffee!!
In a small bowl, whisk the first six ingredients.
Spread evenly over each tortilla.
Layer the ham and cheese.
Top with lettuce, tomato and onion.
Roll tightly and secure with toothpicks.