Sauteed Lentils and Spinach over Polenta
Satyne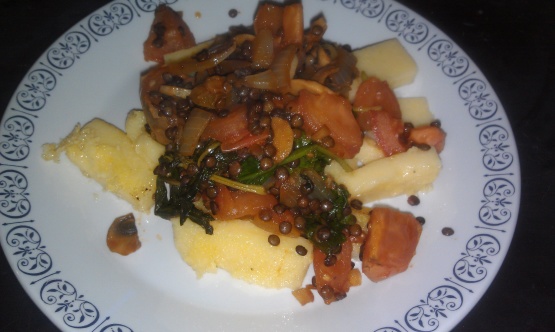 When the hubby goes out of town I love to experiment with new tastes!! This was the result of trying to use up some polenta in my fridge, and boy did it turn out heavenly.
In a small pan combine lentils and about 3/4 c water. Bring to a boil, then cover and simmer about 20 minutes.
In another pan saute polenta slices until slightly chewy. Set aside.
Saute onions, garlic, tomato paste, mushrooms and water until onions are tender. Add cooked lentils, tomato, basil, oregano, pine nuts, and capers, saute about 1 minute. Add spinach and vinegar, stir until spinach is wilted. Pour mixture over polenta slices and top with feta before serving.