Lvs2Cook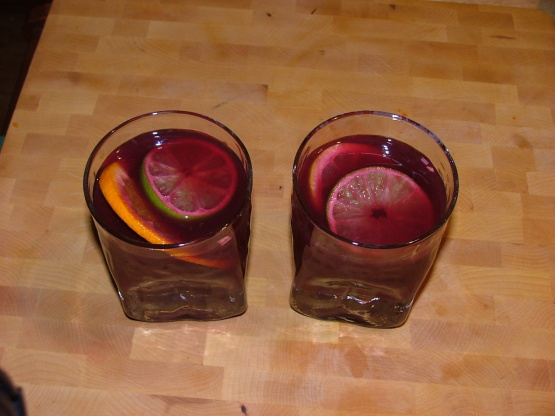 I found this recipe several years ago and it is so good! I am always asked for the recipe when I serve it. It can all be mixed together the night before except for the addition of the club soda -- wait until just before serving to add it. Use oranges, lemons, and limes for the fruit slices.
Into a large pitcher, pour lemon juice, orange juice, and sugar, stir to dissolve. Stir in remaining ingredients.
To Serve: Pour into glasses, making sure that each person gets some fruit. Serve chilled.