I have not made this. Posted in reply to a request. Does NOT use a bread machine. Cooking time includes time for dough to rise. Source = cooksrecipes.com
Directions
Dissolve yeast in warm water.
Combine flour through rum flavoring in a bowl.
Stir in yeast mixture& knead to form a soft dough.
Add golden raisins.
Place in a greased bowl, turning once to coat.
Cover& let rise until doubled, about 1 1/2 hours.
Punch down, form in a greased loaf pan,& let rise again, about 1 hour.
Bake at 350*F for 20-25 min, or until the top is browned.
Reviews
Most Helpful
A very nice, simple bread. It rose beautifully. I used butter, ap flour, buorbon (rather than rum) raisins. I divided the dough into fourths and made four mini-loaves, but they rose so beautifully high that they are hardly 'mini.' This loaf slices well, has a great crumb, and is delicious with cream cheese.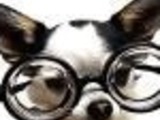 This bread was pretty good. The rum flavor wasn't that strong, although this smelt heavenly while baking!!!! I also love how you don't have to knead anything at all!!! The only change I made was I used brown raisins instead of golden ones because I didn't have any!!!! Thanks so much for the recipe echo echo, enjoy my picture!