Round up Wrap Aka Leftover Wrap
Pamela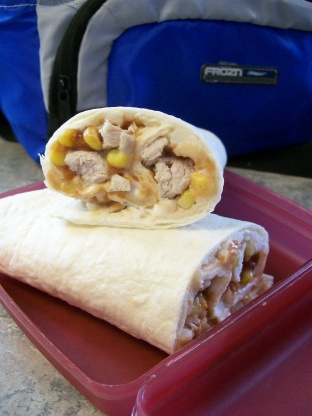 A great way to use up leftovers for lunch the next day. Adapted from Company's Coming School Days Lunches
Spread mashed potatoes evenly on tortilla leaving a bit of room around the edge. Layer remaining ingredients in order on top.
Fold 2 sides in and roll up. Heat in microwave until heated through. Slice into 2 pieces and serve.
For the lunch box -- wrap in foil after heating and place in thermos until lunch time.