Rotisserie Peach And Ginger Pork Roast
A wonderful change for pork roast. If you don't have a rotisserie you can make it in your oven.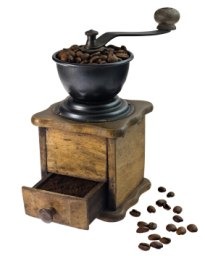 Fantastic! Followed the recipe to a tee. I'm now eating this one with white rice and corn on the cob as I'm writing this review.<br/>Can't find anything wrong with it although, I want to try apples next time. I think apples go better with pork, IMO.<br/>Great recipe and I will try it again later this month. :-)
DISSOLVE the salt and sugar in the water, then soak the pork in the brine for 4-6 hours; Remove from the brine, rinse well, dry thoroughly with paper towels and proceed with the recipe.
BRUSH the roast with 1 tablespoon of vegetable oil and rub all over with the salt, pepper, garlic, and fresh ginger; Load the roast onto the spit rod assembly and roast until an instant-read meat thermometer inserted into the thickest part registers 160 degrees, about 20 minutes per pound.
HEAT the remaining 1 tablespoon of vegetable oil in a small saucepan over medium heat; Add the onion and cook, stirring, until softened, about 3 minutes; Add the peaches, lemon juice, ground ginger, and brown sugar and simmer until the mixture reduces and thickens, 15 to 20 minutes; Keep the sauce simmering while the pork is roasting.
BASTE during the last 20 minutes of cooking time by stopping the rotisserie and brushing the peach sauce on the roast, continue to stop and baste every 5 minutes or so; When the roast is done remove it from the rotisserie and cover it loosely with aluminum foil and allow it to rest for 15 minutes; Carve the roast and serve with any remaining peach sauce on the side (after a vigorous boil).