Robyn's Salad With Pecans
Rita1652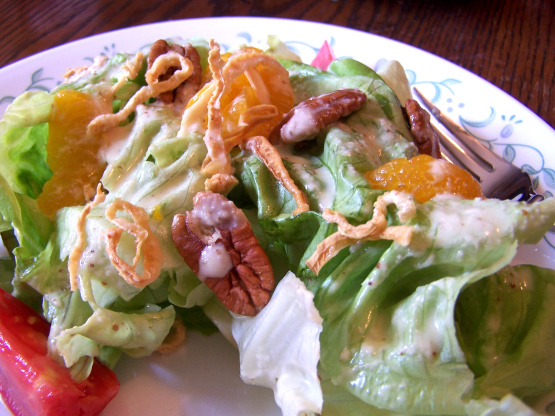 This is a favorite on Thanksgiving. The vinaigrette dressing makes this an awesome salad. My sister makes this and is requested every year for a salad on Thanksgiving.
The above ingredients can be put in a bowl ahead of time, but do not mix with dressing until you're ready to serve.
In a blender, mix all salad dressing ingredients, except vinegar and celery seed first. Add vinegar and celery seed and mix for 30 seconds. Add dressing to salad and toss to coat just before you serve.