Roasted Tomato and Mozzarella Salad With Balsamic Reduction
jenne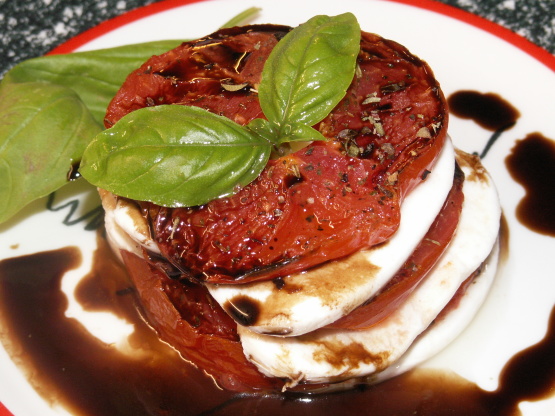 A divine dinner starter that's fancy enough for guests (it's even one you can make ahead). I thought this one up last night, tried it today and it worked well. It is a stacked caprese salad with a twist.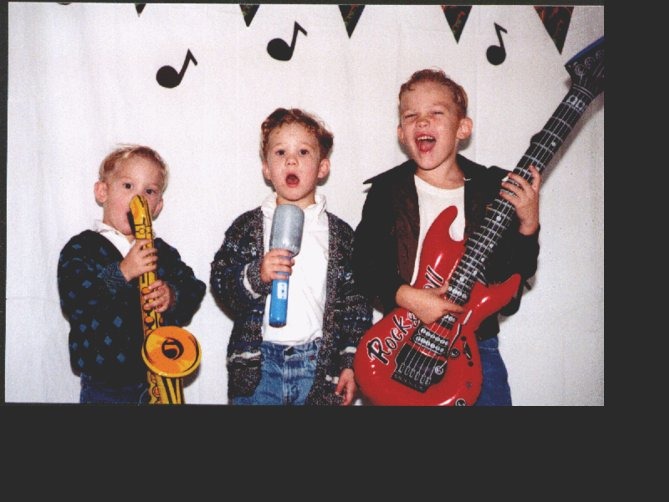 Very good. I loved the reduction, but I think I'd prefer the tomatoes not broiled.
Preheat broiler to high.
Slice your tomato into 6 even slices. Place on a cookie sheet (or roll pan). Drizzle tomatoes with small amount of olive oil and lightly dust with Italian spices, salt and pepper.
Broil tomatoes for 3-5 minutes (until they are just slightly softened), set aside to cool to room temperature.
Bring vinegar to a boil, then decrease heat to medium and simmer for 5-10 minutes until reduced by half. The thickness of the reduced sauce depends on the quality of your balsamic vinegar. Place vinegar in the fridge to cool for 15 minutes.
Slice your cheese in similar size slices as the tomatoes.
On each plate, stack 3 tomatoes and 3 slices of cheese (alternating one on top of each other). Drizzle balsamic reduction over and around the stacked salad, sprinkle plate (not the salad) with chopped basil and then place one sprig of basil on top of the stacked salad as a garnish.