gailanng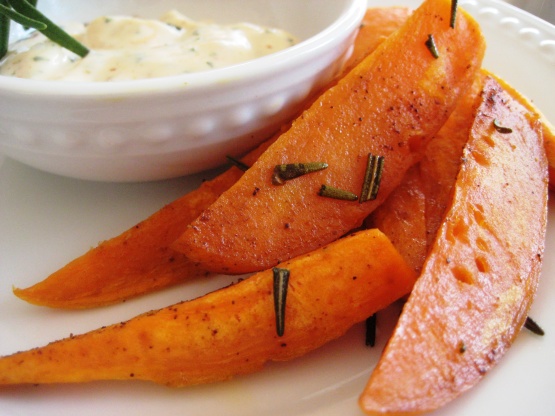 This is one of my sweet potatoes' recipes. It is simple, spicy and tasty.

We all enjoyed these sweet potato fries!!! I had never used rosemary on them and why not I love rosemary...so simple. Definately a keeper. Thank you for posting. Made for Spring PAC 2013.
Peel and rinse the sweet potatoes, cut in slices as desired.
Mix the oil, chili pepper, black pepper and salt.
Marinate the potatoes with the mixture for 2-5 minutes.
Place the potatoes on a broiler or non-stick baking pan; sprinkle the rosemary.
In a 350 degree preheat oven, broil or bake the potatoes for 15-20 minutes.
Serve it hot or cold.