Boomette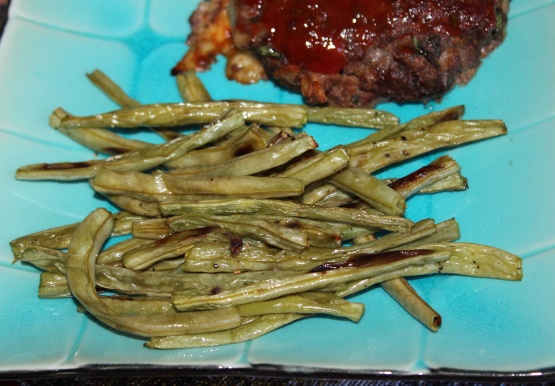 A great alternative to fast-food French fries, and wonderful as a TV snack or after school!
Preheat oven to 400°F
Wash, dry well, and trim green beans.
Put green beans on a baking sheet, and drizzle with olive oil (alternately, use an olive-oil spray).
Sprinkle with salt and pepper to taste.
Ensure all the beans are evenly coated, and spread them out into 1 layer.
Roast for 20-25 minutes, stirring the beans after 15 minutes, until beans are fairly brown in spots and somewhat shriveled.
Serve hot or at room temperature.