Roasted Cauliflower With Tahini Dressing
Isabeau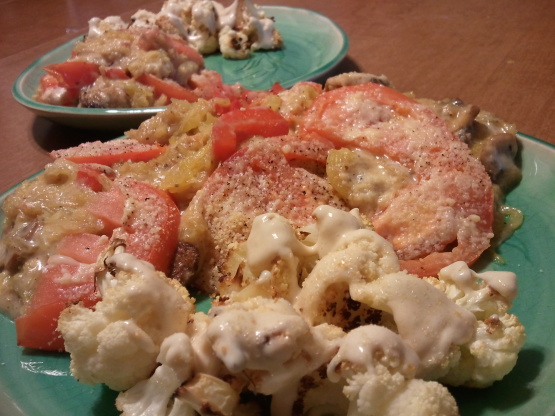 Another wonderful way to get the veggies in. This is an easy side with a very pleasing taste. A seasonal side from Chatelaine.
Chop cauliflower into bite-size florets. Spray with olive oil and roast on baking sheet in 400F oven. Turn once and remove when starting to brown.
Combine tahini, lemon juice, water, and garlic in a small bowl and whisk until smooth. Add more water if necessary to reach drizzling consistency.
Drizzle dressing over hot cauliflower and sprinkle with parsley (or chili flakes).