Peter J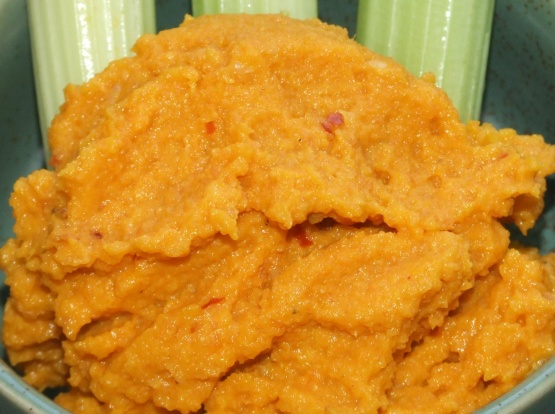 I haven't tried this as yet, but it was in the newspaper so I am posting it here for safe keeping. Makes about 2 Cups.

Yum what a great way to get a few carrots in the diet! I didn't have any tahini so used sesame seeds that I sprinkled over the top half-way through cooking to toast and stirred at the same time. Because I didn't have cumin seeds used 1 1/2 teaspoons of ground cumin with a small amount of paprika flakes. It's really bursting with flavour and that makes it a wonderful healty snack with plain foods like celery sticks or rice crackers. I roasted for 20 minutes and used the full 1/4 cup of water which gave it a nice smooth but still firm texture.
Preheat oven to 200°C.
Place carrots in a roasting pan. Add ground cumin, cumin seeds and sugar. Drizzle with 1Tbsp of the olive oil.
Mix well to coat carrots evenly with mixture.
Roast for 15 minutes or until caramelised and soft.
Place into a food processor. Add ginger, 1 Tbsp olive oil and tahini.
Blend until pureed.
Add water at this stage if you want a thinner consistency.
Leave for several hours before serving to allow flavours to blend.