diner524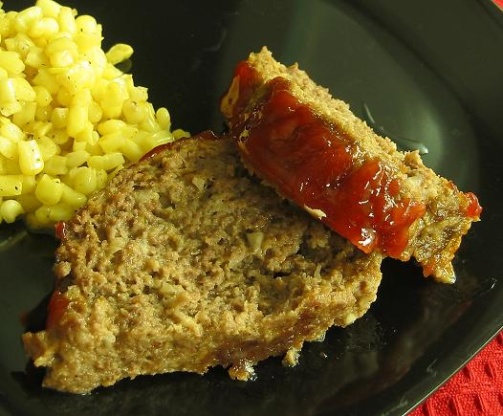 My good friend Renee taught me to make meatloaf this way. I have tried several other recipes but this is my favorite. I leave out the bell pepper in mine.
This is delicious!!! I did leave out the bell pepper and celery, as my 15 yo DS would not have eaten it with those in the meatloaf. It is very similar to my own recipe for meatloaf, but has the added garlic, poutry seasoning and corn syrup and bread (instead of saltines). This made for a great dinner with corn and baked potatoes. Thanks DanzBaby for this recipe made for PAC!!!
Preheat oven to 350.
Soak bread cubes in milk. Add eggs and beat with mixer.
Add onion, celery, green pepper, garlic, salt, pepper and poultry seasoning; mix thoroughly.
Add meat and mix well.
Form into 2 loves.
Place in a 13x9x2-inch baking dish.
Bake uncovered for 1 hour.
For glaze, spread loaves with mixture of ketchup and corn syrup. Bake 15 minutes longer.