Reduced-Fat Chicken, Spinach & Tomato Pasta
Prep 15 mins
Cook 20 mins
I wanted to create a summer dish with what I had on hand, I reviewed a number of recipes, either I didn't have all the ingredients or they had more fat content than I wanted. This is what I came up with and it turned out yummy for a lower fat recipe. I used pre-cooked chicken for speed, you can use diced fresh chicken, be sure to cook throughly before adding tomato and spinach. I recommend using Herb Ox sodium free instant chicken broth. I Hope you like this dish too!
Directions
Cook pasta according to package directions. Drain and store to the side. Spray with hot water before serving, if needed, to loosen pasta.
Add 2-3 Tbsp of chicken broth to heated pan, add onion, mushrooms, garlic and nutmeg. Saute on mid high heat until onion is soft and mushrooms cooked, add more broth if needed to prevent sticking.
When onions and mushrooms are cooked, add chicken and remainder of chicken broth, cook until broth is almost completely reduced, leaving barely enough liquid to allow spinach to steam.
Add chopped tomatos to the top of chicken mixture, then layer the chopped spinach, cover and cook until spinach is steamed.
Add the cheeses & stir, then remove from heat.
Add the sour cream and mix well.
Salt and Pepper to taste.
Pour over cooked Pasta and serve immediately.
Most Helpful
Tried this one tonight. Great flavor, everyone really liked it. I'll definitely make this dish again. Thanks!
I made this for a light dinner tonight and everyone loved it, including my 5 year old. I will make this again, and next time I will experiment by adding a couple strips of cooked & crumbled bacon. YUMM! Highly recommend this recipe!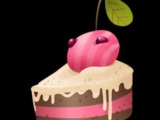 Wow! This was outstanding. Full of flavor, and had exactly what I was looking for. I did not have the fresh spinach, so I used a frozen package, cooked it in the microwave separately, and lightly squoze the excess liquid off of it before adding it. All three of my kids loved it. My husband is a vegetarian, so for him, we will try it again, either without the chicken, or substituting tofu. We also served it with multi-grain penne pasta. LOVED IT! Thank you!