Red-Hot Apple Butter Crock Pot
flower7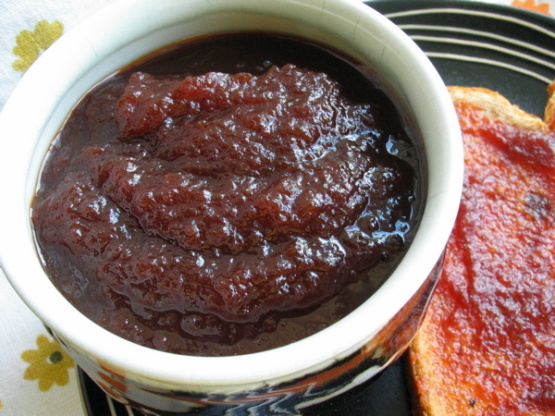 This can be made in the crockpot or on the stove.The stove is quicker, but you really need to watch closely for burning. You can use fresh apples if available, or use canned applesauce. If using fresh apples you'll need to peel,core and cook the apples until soft, then process in a food processor for a few minutes. The red hots give it a little kick.

This was almost perfect, but it still needed something. I called my neighbor (age 97) and she said apple butter needs a little zing at the very end--the old-timers used cider vinegar, but she thought lemon juice would do. I put in 2 tablespoonfuls of cider vinegar and got the result I was looking for: old-timey apple butter. I used half sugar and half Splenda--fewer carbs but tastes delicious. Perfect, like the old-timers used to make.
Combine ingredients in a crockpot.
Cook on high about 12-18 hours.
Sometimes it takes longer, depending on thickness of the applesauce.
Cook until it turn dark brown and thickens.
It can be stored in the refrigerator or canned in a water bath for 20 minute.