Raspberry Streusel Coffee Cake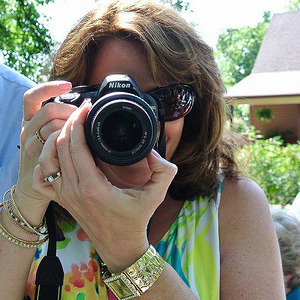 Amazing coffee cake! I prepared it as a treat for my birthday and was not disappointed. I really liked how it used fresh raspberries instead of jam. The streusel and glaze are very sweet but they balanced the tartness of the berries beautifully. It was a little difficult to spread the batter. Greasing AND flouring the pan definitely helped. I didn't measure the raspberries. I just used a whole 12 oz. container which gave me a single layer across the entire cake. To get the cake out of the pan & onto a cake plate, I used two flexible cutting boards and slid them under the cake and lifted it off. They didn't quite meet because of the center tube, but it was enough support to move the cake in one piece. Thanks for posting this lovely recipe! And congratulations on being my 1000th review on Zaar/Food.com!!
Heat oven to 350°F.
Grease and flour a tube pan.
Combine streusel ingredients and set aside.
Coffee Cake: In a mixing bowl, beat flour, sugar, baking powder, butter, milk, and egg on low speed until moist. Beat on medium speed one minute, scraping bowl as needed.
Spread 2/3 of batter in prepared pan. Top with raspberries. Add remaining batter. Sprinkle streusel on top.
Bake 55-65 minutes or until a toothpick comes out clean.
Make glaze: Heat glaze ingredients in saucepan over low heat until smooth and the consistency is thin enough to drizzle.
Cool coffee cake 10 minutes then remove from pan to serving plate. Drizzle with glaze, serve warm.