Quinoa With Veggies and Grilled Chicken Breast
Jubes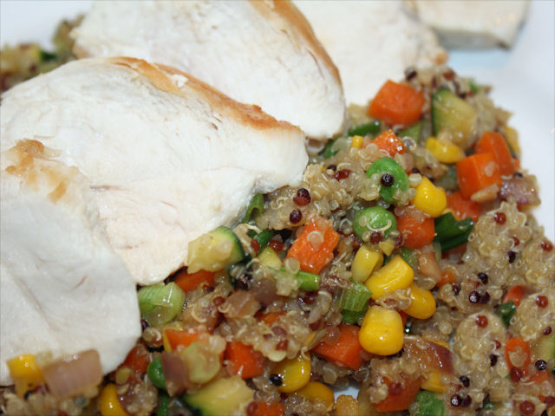 I came up with this recipe when I had some leftovers and wanted to make something healthy and high in protein. Quinoa is consider as a new super healthy food. It can be served hot or cold as a salad. Great for pick-nick or lunch box.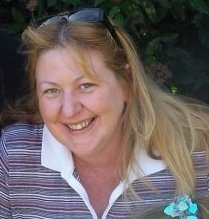 Top Review by Jubes
Great recipe - my family all enjoyed this dish for dinner tonight. I love that it uses quinoa as it is a great change from rice and much better for protein and low GI too. Packed full of veges and very easy to make. I sliced the chicken and just placed it on top. All served hot. Photo also being posted
Rinse quinoa well. Put into saucepan add 1 3/4 cups of water, chicken stock cube. Cover bring to boil than lower the heat and cook for 20 minute.
Turn off the heat and keep covered for another 10 minute.
In a large saute pan heat olive oil until hot than add onion, carrot, zucchini, garlic cook for about 5 minute Add corn and pea cook for 1min. Turn off the heat and set a side.
In large bowl mix quinoa and veggies together. Add grilled, sliced chicken breast.
You can serve it hot or cold.