Quick Sour Cream Cucumbers
Nif_H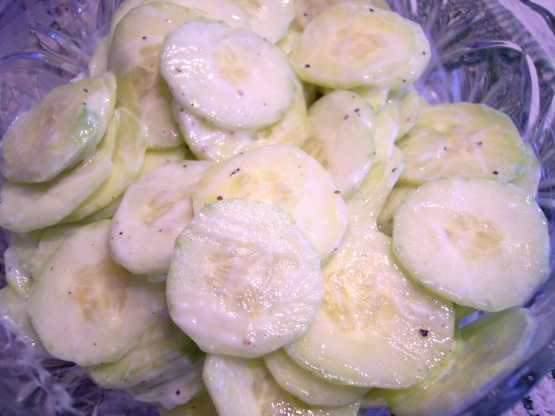 This is the easiest and fastest recipe I have ever made, tastes so very good too. It has been handed down to me finally and hopefully my daughter will make them for her family some day.
I haven't made this in years! This is very good! I had 2 beautiful cucumbers in the fridge just waiting for a great recipe to come along! I added some salt and a little of vinegar, as that's the way my mother made it. Thanks for sharing!
In medium bowl add peeled and sliced cucumbers.
Add sour cream and stir gently until cucumbers are well coated.
Sprinkle with black pepper and refrigerate until ready to serve.