Quick Sauteed Skirt Steak
BarbryT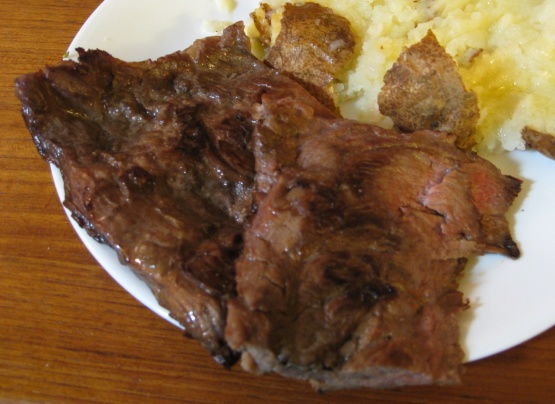 How can something so simple taste so good? Try it with Rice Casserole #78899.
Brush the steak with the Worcestershire, and marinate in a pyrex dish for about 15 minutes.
You can leave on the counter or refrigerate.
Lightly pat the steaks dry with paper towels, and season well with the salt.
Heat half of the oil in a nonstick or heavy skillet, over medium-high heat until hot.
Saute half the steaks (or less so as not to crowd), about 3 minutes on each side (for medium-rare).
Cook in batches, with additional oil, until all the steaks are done.
Transfer to platter, loosely cover with foil, and let stand about 5 minutes before serving.