Quick Ham and Potato Scallop
Prep 10 mins
Cook 40 mins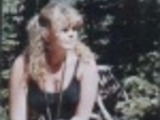 Posted from Taste of Home, Quick Cooking cook book as a recipe request.
Directions
In an ungreased 2 qt baking dish, combine potatoes with sauce mix.
boiling water and butter.
Stir in milk, ham, and beans.
Bake, uncovered, in a 400 degree oven for 35 minutes or until potatoes are tender, stirring occassionaly.
Sprinkle with cheese.
Bake 5 minutes longer or until cheese is melted.
Let stand 5 minutes before serving.
Most Helpful
I have bunch of ham steaks I am trying to use up and was looking for something different. I didn't measure my ham but followed the recipe as written other then I added a bunch of pepper and used a can of green beans instead of frozen. This was really easy to make and we all enjoyed it.

I used left-overs-- Betty Crocker Scalloped potatoes and ham(from Christmas dinner), added about 1/4 cup sour cream, too. Didn't add the green beans to the casserole, just served on the side--since they were fresh ones. YUM, Karen!! I was in heaven for dinner.

Okay, I confess. I have a great fondness for Betty Crocker's Au Gratin Scalloped Potato mix. I also had some leftover ham to use up, so decided on this recipe. The only change I made was to use frozen green peas because I didn't have any green beans. For me, this was total comfort food.