This is very quick and simple to make. If we are having company, I can double the recipe without adding a lot of time making this recipe.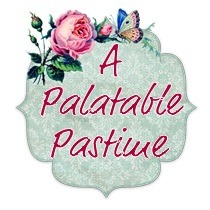 Excellent and flavorful bean recipe! I think the bacon and the horseradish stand out as very complementary tastes and suit the bean sauce perfectly. I hope to someday share this recipe with you in our heavenly bodies. Until then you will be sorely missed. Rest in peace, Judy-Jude. ~Sue
1

(16 ounce) can baked beans, undrained (I use B&M)
1⁄4 cup barbecue sauce (I use Open Pit)

1

tablespoon butter
1⁄4 cup onion, chopped

2

slices bacon, cut into match stick lengths

1

clove garlic, minced
salt and pepper

1

tablespoon horseradish, reserve for sauce
In a saute pan, heat butter, add bacon, onion and garlic.
Saute until onion and garlic is soft, not brown.
Add barbeque sauce and simmer on low for 10 minutes.
With slotted spoon, remove the bean mixture to serving bowl.
By using the slotted spoon, it will allow enough of the sauce to remain with the beans and leave plenty in the saute pan for the sauce.
With remaining sauce in saute pan, add 1 TB.
horseradish and simmer until hot.
Serve on the side to drizzle over steak and we also enjoy this with ham steak.
We serve this with ham or steak, hot rolls and cole slaw.