Purple Cauliflower Soup With Walnut Oil
Ms B.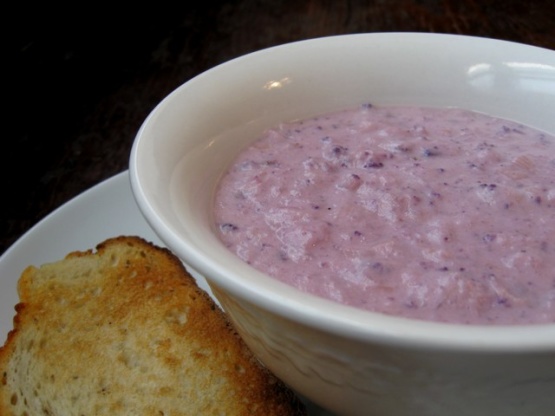 Here's another recipe for colored cauliflower. But if what you have is white cauliflower and white potatoes, they will work just fine and the soup will be delicious--just not purple. If you're counting calories, you can use skim or low fat milk.
In a medium saucepan, melt butter over medium-low heat, add leeks and cook until soft, about 5 minutes.
Add cauliflower, potatoes, milk and salt and bring to a simmer.
Cover and simmer on low heat until vegetables are soft, about 25 minutes. Do not boil.
Remove the vegetables from the heat, let cool slightly and purée them in a blender, with an immersion blender or in a food mill. (If using an immersion blender, cover with a towel to avoid splattering.).
If serving warm, reheat gently and serve with a drizzle of walnut oil.
If serving cold, chill in the refrigerator before serving (also with walnut oil).