Tisme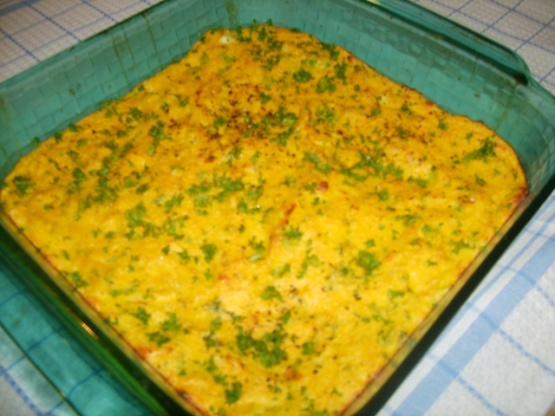 Something different to make with pumpkin. Goes well with grilled chops or sausages. This recipe was given to me by our next door neighbour Maewyn when I was about 10yrs old and learning to cook different foods:) I could always be found in her kitchen when not in ours:)

I made this last night, adding cheese and parsley, but unfortunately my husband and I both thought it was too bland. Since I have a lot of pumpkin to use up, I decided to make it again tonight, only this time I added chipotle pepper, cilantro, and a bit of honey, and we ended up really liking it that way. I might experiment with different additions in the future.
1 1⁄2 lbs pumpkin

2

egg yolks

2

egg whites
Boil pumpkin in salted water til tender.
Drain and mash.
Add egg yolks and mix in well.
Whip egg whites until soft peaks form then fold in carefully.
Put mix into greased ovenware dish and bake at 350deg for 20-25minutes.
Variations: Add some finely chopped onion before baking.
Add some chopped parsley and grated cheese.
Add some diced cooked bacon.