Prosciutto, Mozzarella, Tomato & Basil Panini
Prep 15 mins
Cook 10 mins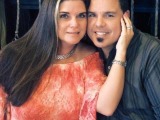 This is delicious and just what you want from an Italian sandwich!
Directions
Whisk olive oil, vinegar, and garlic in small bowl to blend; season dressing to taste with salt and pepper.
Layer prosciutto, mozzarella, tomatoes, and basil over bottom of bread.
Drizzle lightly with dressing, then sprinkle with salt and pepper.
Press top of bread over.
Cut bread equally into 4 sandwiches.
Prepare barbecue (medium heat).
Grill sandwiches until bread is golden brown and cheese melts, pressing occasionally to compact with large spatula, about 5 minutes per side.
Reviews
Most Helpful
YUM! Made as directed, and I agree, the balsamic takes it over the top! Fantastic and easy recipe, I highly recommend trying it!!

YUM! I had gotten ingredients to make this very sandwich and was going to make paninis for dinner but would not have thought to add the balsamic...that addition is genius. Like a caprese salad in a sandwich and with the prosciutto...just awesome. The only adaptation is that I rubbed a clove of garlic directly on the bread and applied the dressing directly to the bread before grilling. LOVE THIS!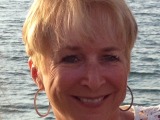 YUMMY just had this for supper after a stressful day when i needed fast and good. The balsamic and oil makes a big difference to it, not the run of the mill panini yet not fancy. Truly enjoyed it.