My sister obtained this recipe when she was attending college in the Midwest. Can substitute scallions or onions for leeks.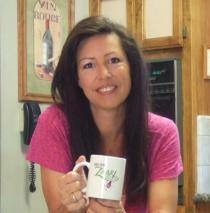 I like the simplicity of this recipe! - just three basic ingredients, plus some flavoring - brings about a comforting and filling meal, especially on cold winter nights. I Like that the leeks impart a mild oniony-ness in this soup. This soup tastes like a really exceptional clam chowder — without the clams ;) When the potatoes were soft and broke apart when poked with a fork, I put about half the soup in a blender and puree it up, then the second half same way. This made a creamier soup. which is what I wanted. Only change I made to the recipe was subbed 2 cups chicken stock for the water, something I usually do. Also added 3/4 cup of parmesan, personal preference and only added 1/2 cup milk before puree process, only to make sure I had some to add to the consistency, topped with parmesan croutons which gave it a punch. This was a very comforting soup and my oldest DS *ate* it up. I will definitely make this again and again. Thanks *O* for sharing this wonderful recipe, now I have another soup to add to my "Favorites by Zaar* Cookbook. (Made for My3Chefs 08) ~V
In a dutch oven or soup pot, add oil and cook leeks and celery for 5 minutes.
Sprinkle with flour and cook for 5 more minutes
Add potatoes and water; bring to boil.
Reduce heat, cook for 15 mins then stir in milk and cream, salt and pepper.
Simmer 10 more minutes.
Just before serving, add cheese and cook 1 min more.