Sageca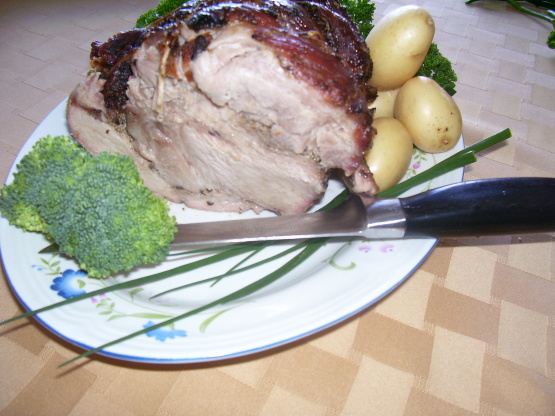 Many years ago my butcher gave me his secret recipe for his Porchetta. This is also a treat cold the next day.
2

tablespoons oil

3

teaspoons garlic, crushed

1

teaspoon onion salt

1

teaspoon salt

1

tablespoon paprika

1

teaspoon oregano

1

teaspoon pepper

1

tablespoon italian seasoning
1⁄2 cup Italian dressing

6

potatoes
Preheat oven to 350*.
Cover roast with oil.
Mix together all other ingredients except salad dressing and potatoes.
Rub over the roast.
Place in roast pan.
Spoon on salad dressing.
Seal with foil.
Bake for 2 hours.
Add potatoes and more salad dressing if necessary.
Seal again and cook 1 more hour.