berry271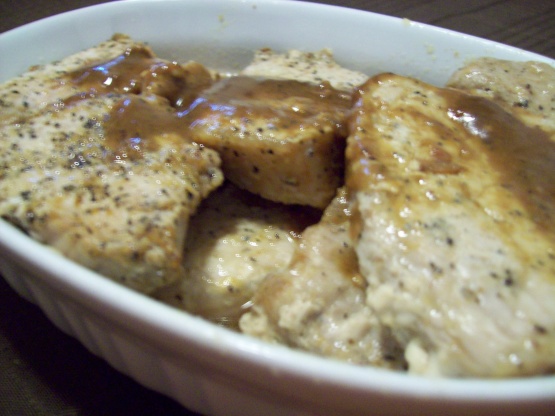 Very nice. Both I and my husband enjoyed it. Very tender and flavorful. Strangely enough it reminds me of a garlic chicken dish I enjoyed as a child (though it has neither garlic or chicken). Next time I may skip the sauce or add cream as suggested by others as I did think the lemon in the sauce was a bit overpowering.
Cut tenderloin into 8 pieces; place each piece between two pieces of plastic wrap or waxed paper and flatten to 1/2 inch thickness. Sprinkle with lemon pepper seasoning.
Melt butter in a large skillet over medium heat; cook pork for 3-4 minutes on each side or until no longer pink and juices run clear. Remove to a serving platter and keep warm.
To the pan juices; add lemon juice, Worcestershire sauce and mustard; heat through, stirring occasionally. Pour over the pork and sprinkle with parsley. Serve immediately.