Pork Medallions Grilled With Herb Marinade
ImPat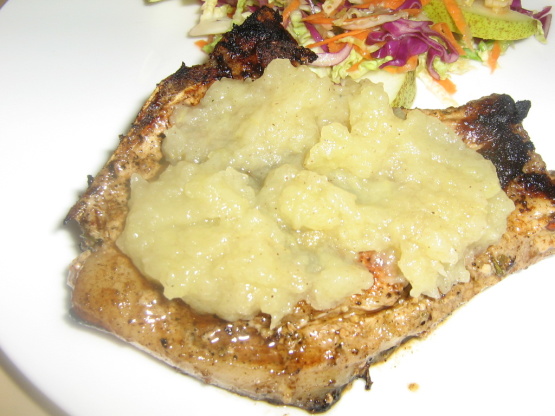 I have no idea where I got this one! You can marinate for as little time as you want but an hour would do the trick. I didn't include marination time.

Top Review by ImPat
A very flavourable marinade, I used pork loin chops bone in and scaled back for 2 serves and marinated for a couple of hours and cooked on an indoor grill (7 minutes per side) and served with recipe #201473 and recipe #394606 for a completely delicious meal. Thank you Oolala, made for Bargain Basement - cannot understand why this has not been reviewed since 2005 and oh I did have one oops moment I forgot to use the melted butter (in the microwave - sorry).
Preheat grill.
Pound pork slightly with mallet.
In a flat dish, put oil, vinegar, salt and pepper to taste and stir to blend.
Add rosemary and cumin and stir again.
Add the pork slices and turn them in the marinade.
Cover and set aside until ready to cook or put in the refrigerator and let it marinate for an hour or so.
Add the medallions to the grill and cook 3-4 minutes on one side and then turn and cook 2-3 minutes on the other.
Continue cooking, turning often for a total of 10 minutes.
Transfer to a warm serving dish and brush with melted butter.