Bergy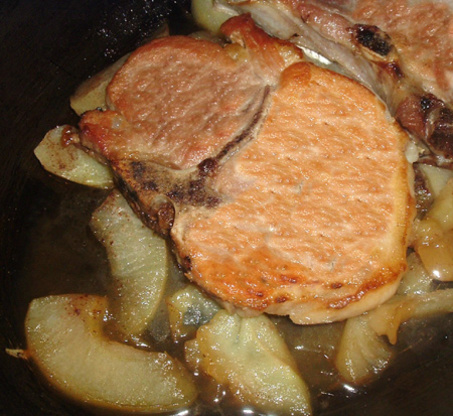 This recipe is good. My husband is not fond of pork, but by adding apples, he will eat it.
Heat oven to 400°.
Brown chops on all sides in hot fat.
Place apple slices in greased baking dish.
Sprinkle with sugar and cinnamon.
Dot with butter.
Top with pork chops.
Cover.
Bake for 1 1/2 hours.