Pork Butt Roast - Caribbean
GaylaJ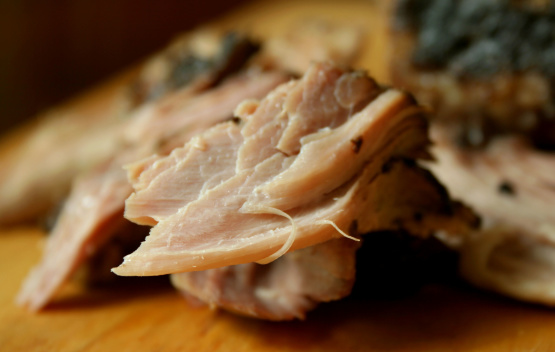 The other white meat, delish! Roasted! Chill time is 8 to 12 hours, not included in cook time.

The meat is so tender! I have to try every recipe twice to rate it, this is a priceless recipe. I added Lime juice to the onion mixture and it was even more tender! I tryed the third time leaving this in an oven at 250 with pan 1/4 filled with water,with skin side up and letting it cook for 10-12 hrs or overnight covered,remove the cover meat will be falling apart tender but dont diturb til you cook it at 375-400 for and extra 30-45 min and baste it with baster getting the dark bits at bottom of pan,cook until you see the color get dark,for flavor flavor flavor!!!! (I also added more lime juice with a little cumin,cayenne,and Goya Sazon w/coriander and aichote)Once I tried stuffing spanish olives in the marinadeing slits. This roast is AWESOME and you can be more creative with it too. I would recommend getting a roast with a bone in it (most do)and cutting it into sections for 3+lbs 2-3 cuts is good enough(not seperated from bone,just so they are open for the marinade and it leaves more crispend areas(the crispyness is where all the flavor is!)great for tacos too! Thanks Derf, I love what you have posted.
Cut small marinating slits all over the roast.
Combine half of the garlic, oregano, pepper flour and olive oil.
Rub all over the roast.
In a food processor or blender, puree remaining half of garlic, onion, salt and allspice.
Rub mixture over the roast.
Cover and chill for 8 to 12 hours.
Place roast, fat side up, on a rack in a shallow roasting pan.
Bake at 325°F degrees for about 3 1/2 hours.