Prep 20 mins
Cook 50 mins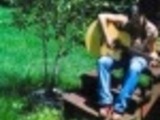 From Towns, Trails and Special Times. Not your everyday meatballs!
1 lb ground beef
1⁄2 cup instant rice, uncooked
2 eggs, beaten
1 1⁄2 ounces dry onion soup mix (or vegetable soup mix)
1⁄4 cup sweet green pepper, finely chopped (or jalapeno pepper)
14 ounces stewed tomatoes
12 ounces light beer (may substitute with beef stock or broth)
2 teaspoons chili powder
3 tablespoons flour
Directions
Mix together the ground beef, rice, eggs, dry soup mix and pepper. Shape into 6 large balls. Set aside.
Combine tomatoes, beer and chili powder in a large, heavy, deep skillet. Heat to boiling over medium heat.
Carefully drop meatballs into hot tomato mixture; cover and simmer for 45 to 55 minutes. Lift out meatballs and thicken sauce with 3 tbsp flour mixed with cold water, if desired.
Serve meatballs with sauce in deep bowls with cornbread or crusty bread.
Most Helpful
Awesome!! Hubby didn't quite get that there was rice in the meatballs so we had a rice overload; he wanted them served over rice. But these were delicious!! I used a can of diced tomatoes rather than stewed (all I had on hand), beef broth over beer. I actually can't remember if I used a pepper or not. I made mine into 7 balls, and will probably make them a bit smaller next time. But there WILL be a next time. Again and again. I might try freezing some, too.
This is so easy to do. I used lean ground beef, and since I didn't have dry onion soup mix, I used dried onion flakes and onion powder. I forgot to add the green pepper. I used a can of diced tomatoes. Instead of beer, I used beef broth. And instead of chili powder, I used taco seasoning. I didn't use the flour. It's a tasty dish. And I got 11 meatballs. Thanks FolkDiva :) Made for 123 hit wonders
I really enjoyed these - tasted like meatloaf balls. I did make a couple of changes - I subbed beef broth for the light beer (I never have any alcohol in the house) and used instant brown rice instead of instant white rice. I omitted the flour. I served with recipe #375876 - very satisfying lunch! I made WAY more than 6 balls - I must have rolled them smaller than I was supposed to - but it was a happy mistake. They were great! Made for Photo Tag.