GaylaJ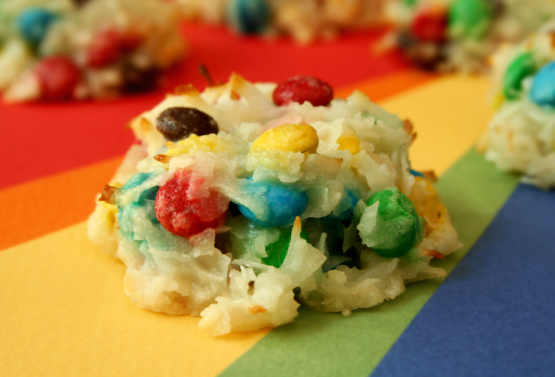 I adopted this recipe from a M&M's cookbook. These are very good!!

Top Review by GoVols
I love these macaroons! They do work best with mini M&Ms, but I've also used the regular sized. I plan to make these for halloween with sundrops instead of M&Ms.
Preheat oven to 350°F.
Grease cookie sheets; set aside.
In a large bowl combine coconut, milk, and flour until well blended. Stir in baking chips. Drop by rounded tablespoons about 2 inches apart.
Bake 8 to 10 minutes or until edged are golden. Cool completely on wire racks.
Store in tightly covered container.