Hanka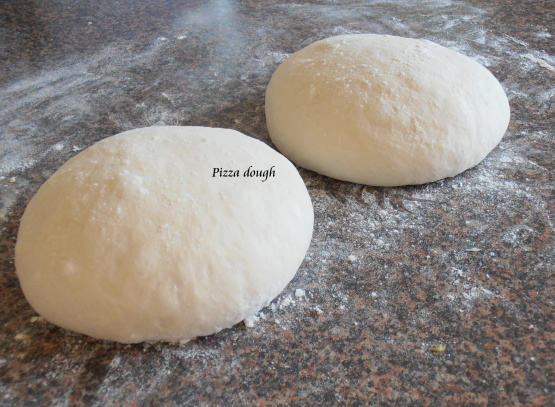 We don't buy pizza anymore. Homemade is so much better. If you like thin and crispy pizza roll out dough so is nice and thin. I make this pizza dough in bread machine but works well by hand if you don't have bread maker. This will give you 2 pizza dough. You can store dough up to 2 days in fridge.
Put all ingredients in breadmaker set on Pizza program mine is 45min.
Let the machine work. When done. Remove the dough, knead dough on a lightly floured surface and divide into 2 balls.
If you making only one pizza put other half in bowl cover with plastic and store in refrigerator up to 2 days.
Shape dough into flat circle use rolling pin and transfer circle to a sprayed baking tray.
Put your favorite toppings and bake in preheated oven 200C for 12min.