momaphet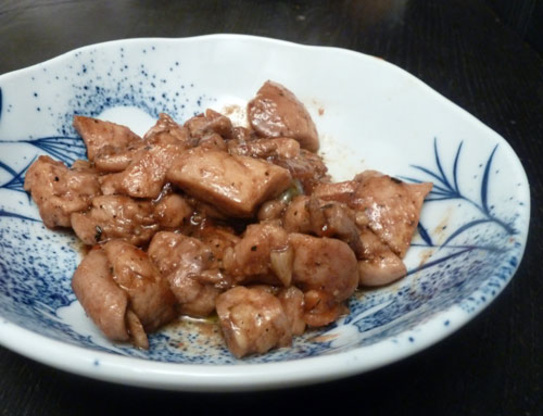 From "Fast Chicken"/ The Hawthorn Series
This was an interesting dish, I liked it but thought it had an odd combination of flavors that went a little off track. I appreciated how quick it was to put together - I was on my own so cut it down to 2 thighs. I might try it again without the basil, and I'm still not sure about the capers, of course they keep things from getting too sweet. hmmmmm Made for Best of 2010 Tag
Heat the oil and add the garlic. Cook for 30 seconds.
Add the chicken and cook for 5 minutes over high heat.
Add the tomatoes,basil,capers and balsamic vinegar.
Bring ot the boil, reduce the heat and simmer for 8 minutes,uncovered.
Stir in the brown sugar and season with salt and pepper.