Nif_H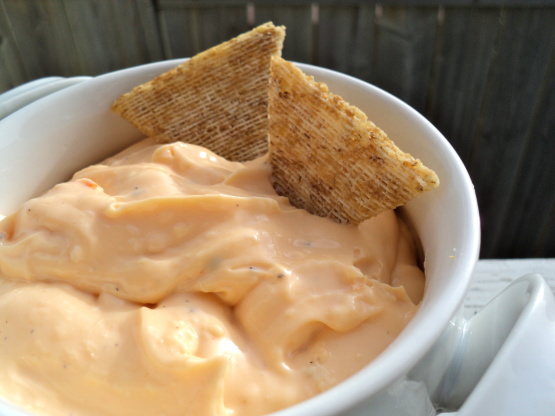 A fun dip/spread that's savoury, sweet and spicy. I invented this while playing mad scientist in the kitchen. It goes well with crackers and fresh fruit (pears, apples, etc.).

Top Review by Nif_H
This savoury dip is just so good! I skipped the green onion and used an extra tablespoon of pepper jelly and it's just right for us. I'm serving this with Triscuits tonight for an appetizer at Thanksgiving dinner. Made for Think Pink 2011. Thanks Picholine! :)
Discard rind from brie.
Cube brie and cream cheese, and place in medium-sized microwave-safe bowl.
Microwave on high until cheese melts (about 1 minute).
Whisk in butter until it melts and mixture is smooth.
Whisk in hot pepper jelly and watch the color transformation!
Add the rest of the ingredients and whisk until well combined.
Chill for at least two hours.