lazyme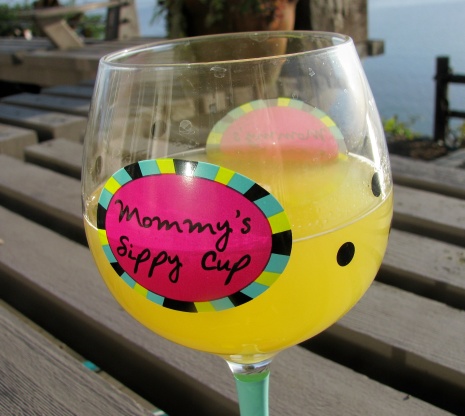 After the resounding success of Kate's Afternoon Wine Cooler, I decided to enter another w/only a slight variation ... but packed w/the rich, tropical flavor of pineapple. This 1 is truly Chef Kate recipe inspired. After having made her Natilla De Pina (Pineapple Custard) Natilla De Pina (Pineapple Custard) for the 2nd time at DH's request, I used my excess pineapple juice for this new effort & now I'm really hooked on both of them. Enjoy!
We really enjoyed this refreshing wine cooler. The soda added just the right amount of carbonation. I used regular Sprite ( I just can't do the diet stuff) and a nice Pinot Grigio white wine. This goes together so quickly with ingredients that I always have on hand. Thank you for sharing this delicious drink!
**Made for 2012 Football Pool**
1⁄2 cup pineapple juice (sweetened)
1⁄2 cup diet soda (Fresca, Sprite or 7-Up)
1⁄2 cup white wine (I use Riesling)
Combine all ingredients in a large glass.
Enjoy & then make another!