Pineapple Ham Glaze Great for Corned Beef
Rita1652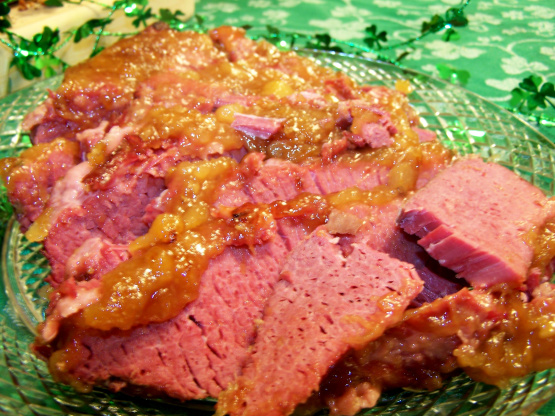 A great way to dress up corned beef or any other meat with lots of flavor! I put this on left over corned beef to give it a different taste(much better then just boiled). Try brushing on grilled meats Chicken,pork chops,even fish!
Mix brown sugar, cornstarch and salt in a small saucepan.
Stir in ginger, pineapple, its syrup, lemon juice and mustard.
Cook over medium heat, stirring constantly, until mixture comes to a boil.
Spread over cooked meat then proceed with browning.
The cooked corned beef I put under the broiler brushed with the glaze till nice and bubbly and starts to lightly brown.