Gagoo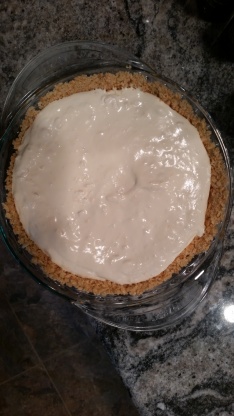 From South Your Mouth blog. Made this recipe - wanted to share as it is so easy and very tasty.
Mix crackers, melted butter and sugar well, press into the bottom of the two pie pans (can use a 13" x 9" x 2" pan if preferred), set aside.
2. Combine crushed pineapple with pudding and stir until well mixed.
3. Fold in cool whip until all ingredients are well combined.
4. Spoon pie filling evenly over crusts.
5. Cover and refrigerate 4-6 hours before serving.