fawn512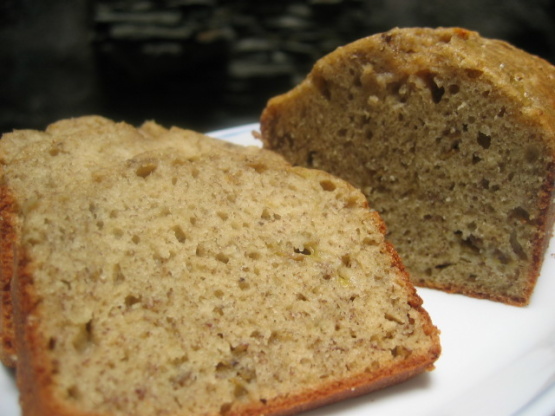 from spicehut.blogspot.com. I've tried so many banana bread recipe and this one is at the top of my list. Nicely domed bread with crack on top. Moist but not too wet. I use 2 (7x3) loaf pan and baked for 33min and it came out perfect.
Whisk together the flour, sugar, baking soda, baking powder, salt. These are the dry ingredients.
Mash the bananas, add eggs to it & beat till combined. Add melted butter (room temp), vanilla, raisins-nuts mixture & beat till the batter is smooth.
Add the batter onto the dry ingredients & fold till everything is combined well.
Pour batter in a buttered & floured pan.
Bake in a 350 degrees pre-heated oven for 50 min or till knife-test comes clean.