vrvrvr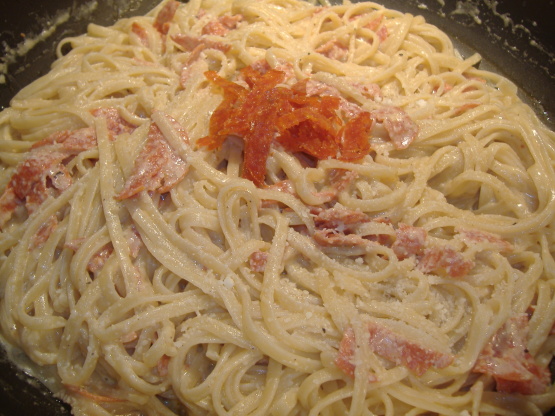 Rich and delicious -- all this needs is a simple green salad to accompany.

Thanks for coming to the rescue with dinner. I had all of the ingredients, and made this. We all thought it was delicious. Had a bagged salad - and in 15 minutes, dinner was DONE! Thanks, Vivmom!!
Cook pasta as directed; keep warm.
Melt butter in skillet, stir in cream and spices. Cook about 5 minutes over med-high heat until slightly thickened.
Stir in Parmesan cheese and pepperoni.
Add pasta, mix well to coat.