Chef Dee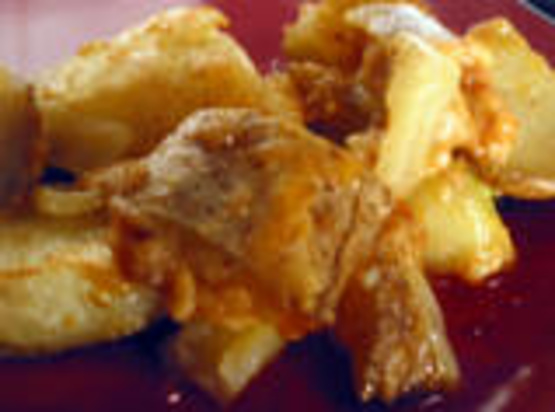 This is a nice difference from baked potatoes and makes a very good tasty side dish. Taken from the drawer of my mother in laws recipe box.

These are the bomb. A nice change of pace for potatoes. They were not too spicy, but had a real nice mildly hot kick to it. Next time i might add more chayenne and chili powder, cuz i like my stuff pretty hot, but feel that it has perfect heat for most people. Thanks alot for the recipe!!!!
Combine potatoes and onions.
Mix together butter and spices, drizzle over potatoes and onions.
Toss to coat.
In a 2 quart oval with flat bottom (or something similar) dish spread half the potatoe mixture top with half the cheese repeat one more time.
Bake 40-45 mins in 400 degree oven uncovered.
*I did not have any pepper jack cheese but did have some peppers and jack cheese so i chopped up the peppers grated the jack cheese and subbed this for pepper jack cheese.