Peanut Butter Oatmeal Au Natural

Peanut butter and oats plain and simple!! One of my favorite oatmeals in the morning when I'm feeling the need for something with added protein. WW points = 4
Directions
Combine oats and water.
Microwave on high for 1 minute and stir. Return to microwave and heat on high stirring every 30 seconds until desired consistency is reached. Adding the peanut butter will thicken the oatmeal a little. I do mine for about 2 minutes and 30 seconds in my 1200 watt microwave.
Add natural peanut butter and stir until incorporated.
Reviews
Most Helpful
I was looking for a way to put more protein in my diet and I came across this idea. This is now my favorite breakfast. I actually change the proportions substantially and I also add in some whey protein. When I'm done, I have a great meal. Thanks for posting. 1/3 cup oats, 1 cup water, several tablespoons of peanut butter, 1 scoop whey protein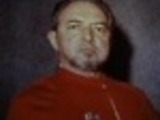 Simple and delicious. You can't get much easier than this. It's a super healthy way to start the day. I did add a bit of almond milk to the finished product.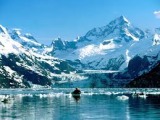 Rich, creamy, satisfying, delicious! I did throw a couple of raisins in and really enjoyed this great breakfast - thanks for sharing the recipe!