Peanut Butter Chocolate Banana Split Pudding, No Added Sugar
Boomette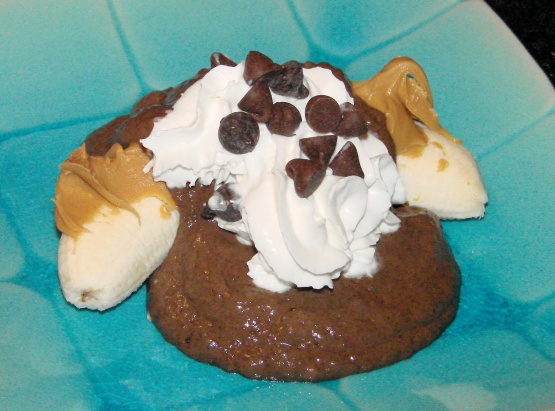 More yummy fun with pudding thats not *too* hard on the waistline. It's been noted in the past that the 40g pudding packs in Canada are less grams in the U.S. . They both use 2 cups of milk and turn out the same however.
Prepare the pkg of pudding as directed.
Put it aside to set and while it's setting prodeed to.
Slice each banana in half across the center.
Split each half lenght wise and place on plate.
Spread one tablespoon of peanut butter into each split banana banana.
Place 1/2 cup of pudding on each.
Place 2 tbsps Cool Whip on each.
Sprinkle each with 1 1/2 tbsp of the nuts if using.