Peanut Butter Brownies Using a Cake Mix!
Rifka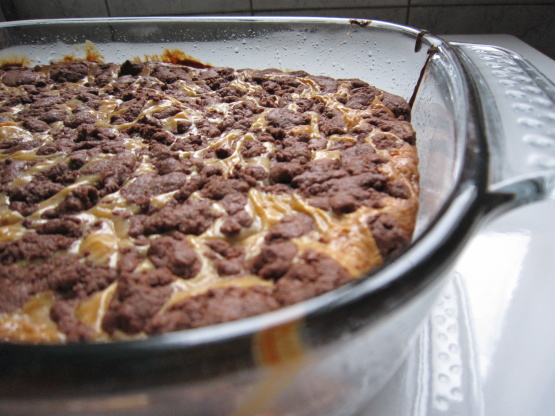 This recipe uses a chocolate fudge cake mix, for the crust and awesome tasting peanut butter topping....easy and you will make this again!
Mix the first three ingredients together. Reserve one cup. Press into a 13x9 sheet pan. Bake for 10 minutes on 350+ --.
After the ten minutes remove from oven.
Mix the peanut butter, condensed milk and vanilla in a bowl. Pour over the partially baked dough, top with rest of dough in little pieces on top, bake for another 25 minutes until set -- .