Peanut Butter and Banana Sandwiches
Boomette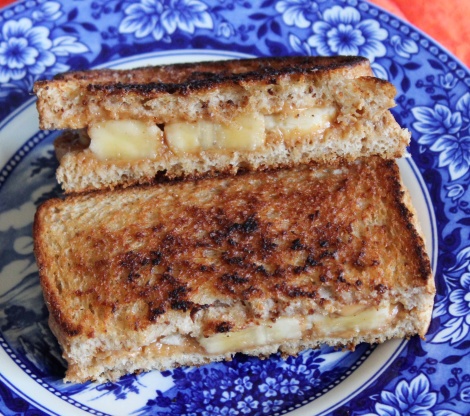 An oldie, but goodie from childhood

I have made this before for my husband but he said NO. I told him, "Elvis used to eat them." Still didn't like them.
Brush bread with a little butter.
Fry butter side down in a pan.
Once golden brown, remove from pan (don't fry both sides of the bread).
Add peanut butter and sliced bananas to unfried side of bread.
fold together and enjoy.