Alia55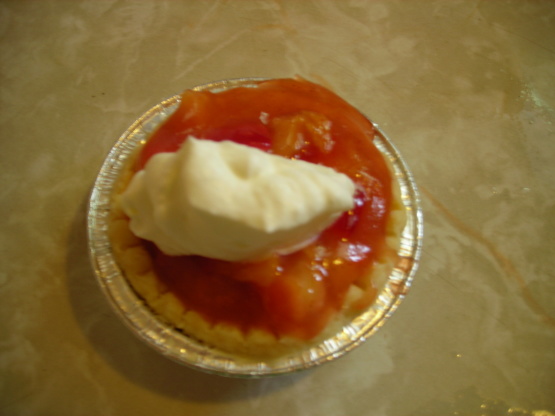 These were an experiment with fresh peaches after the hubby complained about the stores not carrying pies. I didn't have a pie crust on hand, and not a lot of free time to make one, but I did have tart shells. These turned out very nice. They are best while still warm.
Pit and dice the peaches and place in a heavy saucepan.
Add sugar, lemon juice, cornstarch, water, vanilla and cinnamon.
Heat over medium heat untill the mixture thickens.
Spoon hot mixture into tart shells.
In a large bowl, beat whipping cream and sugar with electric mixer till peaks form.
Scoop small dallop onto tarts and serve immediately.