Ms B.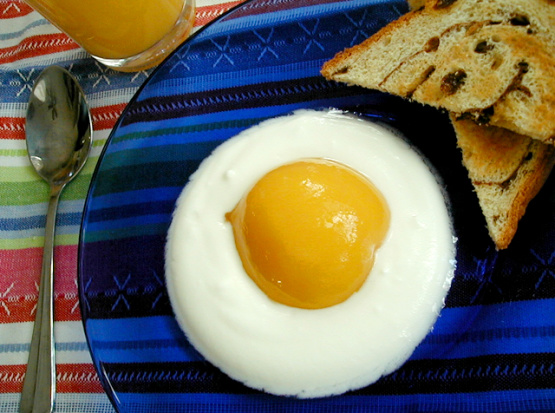 Peaches and yogurt that look like eggs sunny-side up! My 10 yr old saw this idea on a children's TV show and used to surprise her younger sisters; it was a big hit. It would be a great afterschool snack or quick breakfast for slumber parties.

Too funny, and so easy. We took it as a healthy dessert to an April Fool's potluck - everyone enjoyed very much. Thanks for sharing!
1⁄3-1⁄2 cup vanilla yogurt
1⁄2 peach (we used canned peach halves in light syrup)
Spread yogurt into circle on plate, using the back of a spoon.
Place peach half, flat side down, in the center of the yogurt.
Repeat for each serving desired.