Paula Dean's Spicy Buttermilk Fried Chicken
This is a great recipe if you like fried chicken! I usually place my chicken in the buttermilk mixture and let sit over night until the next evening when I prepare it. I also add more hot sauce to the buttermilk. Paula Dean definitely knows how to fry chicken!
1 quart buttermilk
1 tablespoon hot sauce
2 teaspoons Lawry's Seasoned Salt, divided
1 (4 -5 lb) chicken, cut into 8 pieces
2 cups all-purpose flour
1 teaspoon garlic salt
1 teaspoon ground red pepper
1 teaspoon onion powder
peanut oil (for frying)
Directions
In a large bowl place the buttermilk, hot sauce, 1 1/2 teaspoons of the seasoned salt and cut up chicken, cover and refrigerate at least 8 hours or up to 24 hours Drain and discard buttermilk mixture.
In shallow dish combine flour, garlic salt, red pepper, onion powder and remaining 1/2 teaspoons seasoned salt. Dredge chicken in flour mixture and place on wire rack and let sit for 15 minutes.
In a large (preferably) cast-iron skillet pour oil to a depth of 3 inches and heat to 350 degrees.
Fry chicken pieces in batches, for 12 to 15 minutes per side or until a thermometer inserted into the thickest part of the chicken registers 165 degrees. Drain on a clean wire rack over paper towels.
Enjoy!
Most Helpful
Excellent fried chicken and very simple to make! The chicken was very crispy on the outside and moist on the inside. The chicken was not greasy at all. The only thing I'd add is a bit more salt. Maybe adding the additional salt after dredging or maybe right after taking it out of the fry pan.? Thanks for an easy and delicious fried chicken recipe! Made for Fall Pick A Chef in the contest and events forum.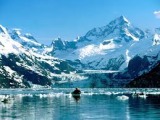 Great recipe! Kicked up the heat with 1/4cup Sirachi sauce & 2T sugar. Turned out mildly spicy after a 48 hour soak (delay in plans) with great texture - not rubbery even after 48 hours. Fried in 365 degree F peanut oil in the deep fat fryer OUTSIDE - greaseless, crispy, perfectly seasoned... a most excellent recipe.